What are the advantages of iPool?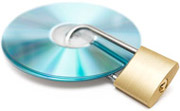 Security Edge:
In the age of illegal, free MP3 websites, the unauthorized distribution of music has reached shocking proportions. iPool can give each downloaded MP3 file a unique watermark that is inaudible to the human ear. Now you can find out right away who is behind any unauthorized distribution of your tracks.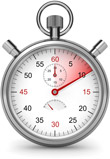 Time and Efficiency Benefits:
iPool offers powerful features to make your promotional and B2B distribution more convenient and efficient than ever before. With iPool, you need invest only a fraction of the usual time and effort involved in promotional distribution to get the same results, and with no reduction in the quality of your promotion.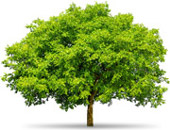 A Plus for the Environment:
iPool lets you do your part for an eco-friendly future by completely avoiding those shipping-related CO2 emissions and the environmental damage that CD manufacturing can cause. All iPool servers are entirely powered by eco-friendly, regenerative energy sources.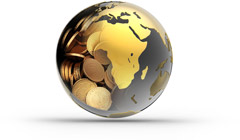 Cost and Range Benefits:
Distributing promo CDs entails enormous costs in terms of media, postage, staff and administration. iPool puts an end to that by using the Internet as a distribution channel to give you a flexible tool than can minimize costs without any extra input and – almost in passing – extend your reach across the entire globe. From now on, you can work in an extremely efficient and highly economic way, while simultaneously greatly extending your range.
The charts clearly show you how iPool can outperform the limited methods of conventional promotional music distribution and make your promotion efforts more efficient than ever. Cut costs by over 90% while dramatically extending the number of recipients.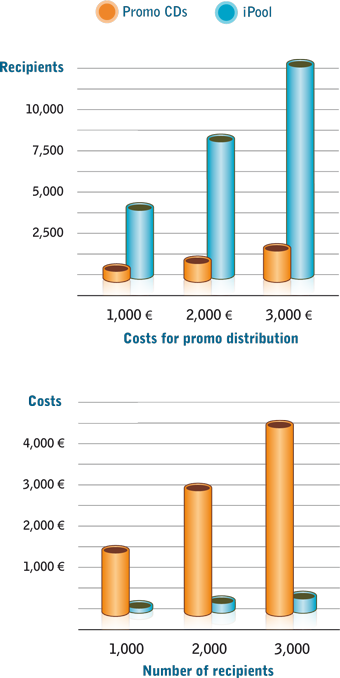 Advantages of iPool:
Disadvantages of promo CDs:
Low costs
High costs (sound media, mailing, personnel costs)
Avoidance of illegal file sharing through watermarking
No control over illegal distribution
Faster promo distribution
High logistical effort

Painstaking, time-consuming analysis of the review forms

Extension of promotional activities to foreign countries - as a result, you can reach far more radio stations, journalists, DJs and licensees
Usually limited to national recipients
Promo tracks can be distributed even before disk manufacture
Recipients obtain titles after pressing
Eco-friendly
Manufacture of CDs and shipping of media pollute the environment